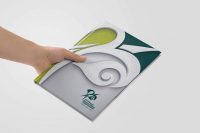 Re: Letter to the President of the Russian Federation Regarding the Mr. Alexei Yerkhov's Statements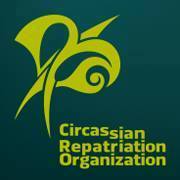 Circassian Repatriation Organization
Canada
Tel.: 1-519-590-7817
Email: info@croworld.org
URL: www.CROWorld.org
Feb. 22nd, 2020
Mr. Vladimir Putin
The President of Russian Federation
Moscow, Russian Federation
Re: Letter to the President of the Russian Federation Regarding the Mr. Alexei Yerkhov's Statements
Dear Mr. President
The CRO would like to bring to the attention of your excellency the comments made by Mr. Alexei Yerkhov, the Russian Ambassador in Turkey, on Feb. 14th of 2020. Mr. Yerkhov made several false and outrageous statements about the Russian-Circassian war during the eighteenth and nineteenth century during an interview regarding the Moscow-backed military campaign in Syria and the Russian-Turkish relations.
The CRO strongly protests against the unfriendly act by Mr. Yerkhov. Upon the examination of his statements, it was incontrovertibly established that his statements are disgraceful, false and fabricated. The CRO sincerely believes that such irresponsible, incorrect and outrageous statements might jeopardize the Russian-Circassian relations. Furthermore, these statements are completely refuting your vision of building a great country where good relations between all ethnic groups are maintained and respected. The behaviour of Mr. Yerkhov raises serious questions regarding the qualification of Mr. Yerkhov and whether he is fit to serve the interests of the Russian Federation.
Several Circassian Associations in Turkey requested a clarification and an apology on these statements. The CRO have been closely monitoring the situation and unfortunately the Ambassador made no efforts to clarify, apologize or diffuse the raising resentment by the Circassian community in Turkey and the Circassian communities across the globe.
The CRO would sincerely like to hope that your Excellency and your Government recognizes in the final analysis that the interests of preserving and strengthening peace among different ethnic groups in the Russian Federation who are striving for peace and prosperity would be served by cessation of the aforementioned dangerous provocative statements and activities by some unqualified personnel such as Mr. Yerkhov. Therefore, it is highy important that Mr. Yerkhov offer a public apology for his statments and make an official announcement for the press, to the effect that his statements were totally erroneous and fabricated. The CRO further wishes to advise your excellency that it is highly important that the Ambassador is withdrawn from his post and investigated.
The CRO is a strong advocate of resolving the Russian-Circassian relations via truthful dialogue and objective collaboration, far from spreading false statements and making fraudulent allegations.
The Circassian Repatriation Organization (CRO) is a not-for-profit, humanitarian, charitable and peaceful organization with no political or religious agenda or orientation. The CRO is an international organization, with members from almost 20 countries, that cares about the welfare of Circassians across the globe.
Best regards,
The Board of Executives of the CRO
About the Author
Related Posts
More From This Category