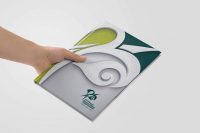 CRO officially has registered its first branch in New Jersey, USA
We're happy to inform you that CRO has opened its first branch outside Canada CRO has been able to license a branch in New Jersey, USA, the branch was officially registered in the state as a non-profit organization. This is the second branch of the organization after its headquarters in Ontario, Canada, and we're seeking to open other branches in Germany, Jordan and Turkey.
The organization, define of itself as "the nucleus of forming a real Circassian lobby that seeks to advance the Circassian cause in international fields and support the needy Circassians everywhere, and contribute to supporting returnees to the homeland in the North Caucasus.
You can contribute and support CRO in achieving our goals by donating to the organization on PayPal at:
https://www.paypal.me/croworld
Email : info@croworld.org
Social Media
About the Author
Related Posts
More From This Category