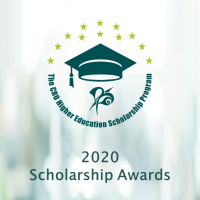 Higher Education Scholarship Program
Higher Education Scholarship Program
The CRO Higher Education Scholarship Program aims to support Circassian students in their high-education pursuits.
The program in its first year 2020, has received 7 applications for the 2020-2021 academic year.
The program committee, based on the applicants' scores, has awarded one applicant a full scholarship with $1,000. Another 2 applicants were awarded partial scholarships. The other applications were declined as they did not meet the scholarship requirements.
We wish all the best to our students!
About the Author
Related Posts
More From This Category