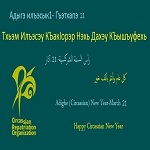 Happy New Circassian Year!
On Wednesday 21/March/2018, the Circassian New Year's Eve starts and so the year 6227 begins, which indicates the ancientness of the Circassian civilization.
This day is one of the two days in the year where the length of the day equals that of the night, and where the spring comes and the flourishing of nature starts its new cycle.
This day is of significance to the Circassian people whom lives were always united with land and nature.
Since the old days of history and before 6227 years, the ancient Adyghea celebrated this day as the beginning of a new year. This celebration resembles the victory of good power over evil power, and it's celebrated by special ceremonies where people gave offerings or sacrifices like a black hen, black sheep, or black mountain sheep; the black color symbolizes the darkness, evilness, and maliciousness. In this way, Circassians announced the victory of good over evil.
Circassians start their new year by a special dance performed in Djaku (party) and singing songs about this event. The celebration ends up by a large Djaku (where people make a large circle holding their hands and dancing the last dance of the festival Wejj which also known as the the Dance of Spring). Throught out the first three days of the new year, Circassians visit each other and exchange greetings.
Happy New Circassian Year!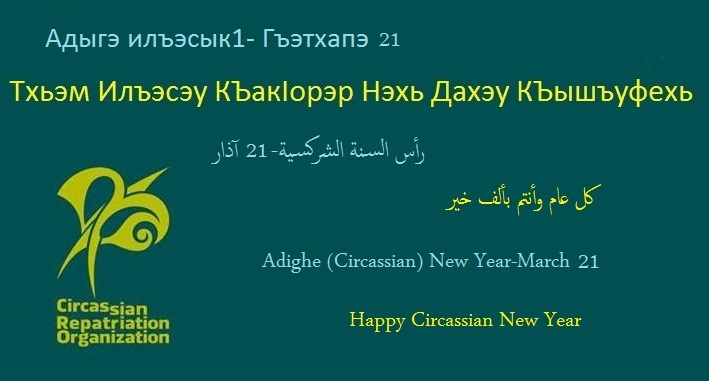 About the Author
Related Posts
More From This Category