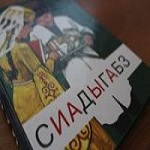 Circassian language press release
According to language experts,the abilityto speak more than one language enhances acquired skills such as literacy and math. The languages and cultures of the indigenous peoples, who in many countries have become minorities, preserve and transfer the traditional values and knowledge of these minorities and play an important role in expressing the cultural mosaic of these countries, a mosaic that represents cultural dimensions extending over a long period of human history, as well as in promoting a sustainable future in these countries.
No doubt, language is the most important tool for the preservation and development of human heritage and hence, the disappearance of indigenous languages jeopardizes the existence of these rich civilizations and cultures that dates back tothousands of years. The newly adopted law regarding the teaching of minority languages in the Russian Federation, which abolishes the compulsory education of the mother tongues of minorities, is highlycontroversial. This law represents an attempt to justify the absolvement of the Russian Federation from its duties in guaranteeing the minorities basic education in their native languages, which may result in slowly phasing out the teaching of national languages and consequently the disappearance of their cultural identities.
This law represents a big challenge to the official authorities of national republics, civil society organizations, national activists, parents of students and all Circassians in the motherland and diaspora in preserving and protecting their language.
About the Author
Related Posts
More From This Category