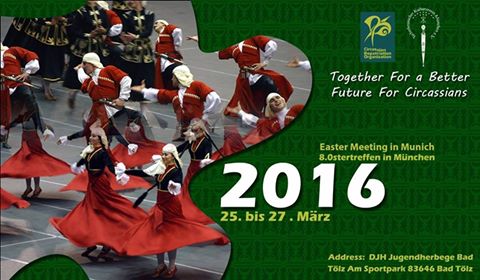 Circassian European Cultural Forum 2016
The Circassian Repatriation Organization (CRO) is honored to be invited to participate in the Annual Circassian European Cultural Forum 2016 hosted by the Circassian German Association and will be taking place in Munich , Germany March 25-27, 2016.
The president of the CRO and a Board member will be attending the event to introduce the Organization to the Circassian community in Germany and Europe in General, to present its vision and initiate a discussion with the interested Circassian activists in Europe with the aim of facilitating collaburation efforts.
The main goal of the CRO is to assist Circassians throughout their adversity, elevate all hardships and provide aid and support to all circassians who wish to return to their homeland in the North Caucasus. Furthermore, the CRO is interested in collaburating and coordinating with all local and international efforts to tackle the growing economical challenges that Circassians face every day.
Please allow us to extend our deepest appreciatiation and gratitude to your kind invitation. We believe that our participation at your event will allow us to present our mandate at a broader level with a fruitful outcome.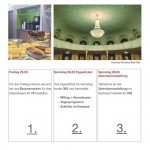 About the Author
Related Posts
More From This Category