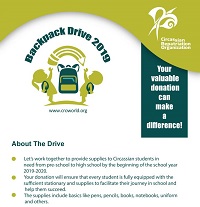 The CRO-Backpack Drive
The CRO-Backpack Drive
In accordance with the vision and objectives of the CRO, the organization is launching a new pilot project that is aimed to support students and their families cope with school expenses.
This pilot project will be tested this year in the North Caucasus with the ultimate goal of establishing a sustainable program to help support students everywhere. The CRO strongly values the role of education in achieving a bright future for young generations. Therefore, the CRO urges all Circassians to participate in this noble cause.
The success of this pilot project will make it one of the key projects that the CRO is off The Pilot Project starts on Febreuary 20th of 2019.
The CRO-Backpack Drive campain managers are:
Mr. Nassouh Appesh (USA)
Mr. Hameed Khair Eddin Abzakh(Jordan)
Mrs. Majd Qat Abacı (Turkey)
Mr. Yahia Touk (Germany)
Mrs.Sawsan Napso(Kafar kama)
For any questions or requests, please contact Mrs. Tina Abzakh (info@croworld.org).
Donations can be made directly via PayPal by using the following email: Payment@croworld.org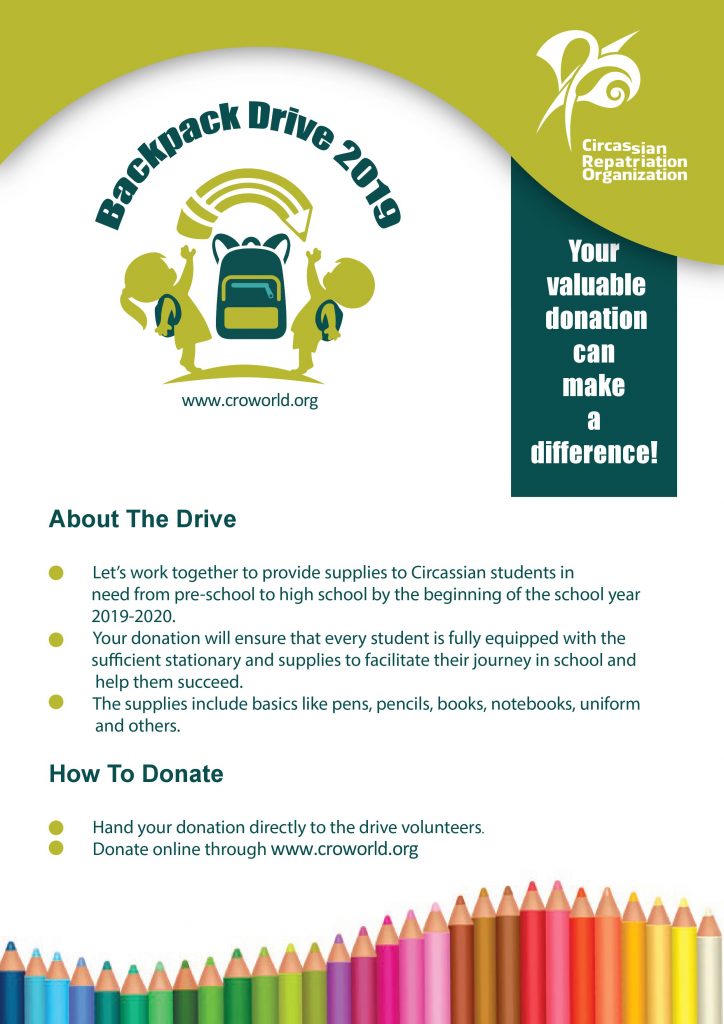 About the Author
Related Posts
More From This Category